Shuttler Devika Sihag to represent India in World School Games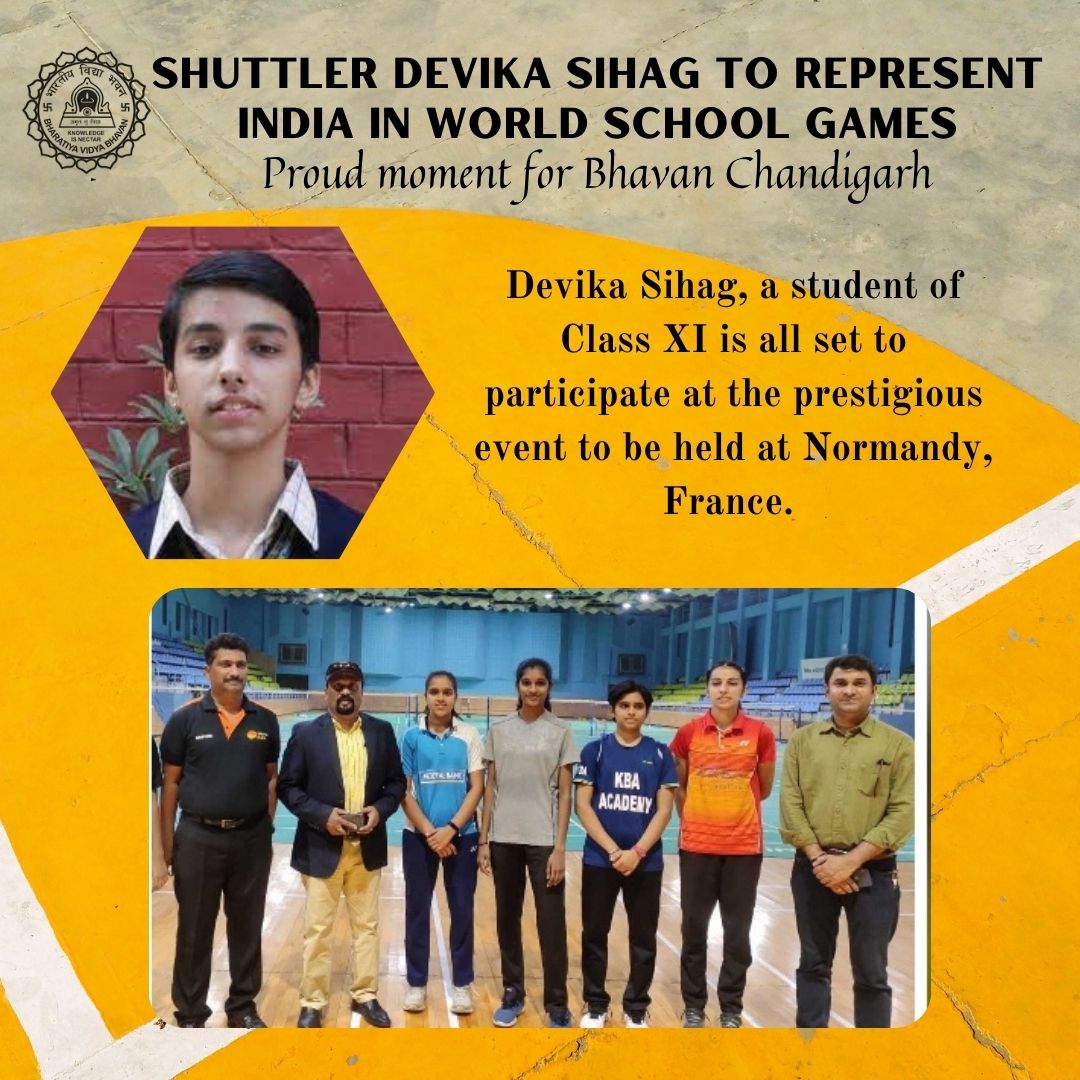 Shuttler Devika Sihag to represent India in World School Games
Proud moment for Bhavan Chandigarh
Chandigarh, 26th March 2022: Devika Sihag, student of Class XI of Bhavan Vidyalaya Chandigarh has been selected to represent India's Badminton Squad in the World School Games which is to be held in Normandy, France later this year. This incredible feat is another feather in the shuttler's cap, as Devika has been impressing the country with her exceptional talent in the game over the last few years.
The trials for the prestigious World School games were held on the 20th and 21st of March 2022 in Pune, Maharashtra, where a total of 68 badminton players of national ranking participated. Devika Sihag, beating her opponent in the final match, won the opportunity to represent the country in the upcoming world event.
This recognition comes after years of arduous practice for the young champion. Starting as a player representing Panchkula District, Devika moved up the ranks to represent Haryana State and has been playing at the national Level since the last year. She has also been recognised for her achievements as part of the Khelo India Programme by the Government of India and the Harayana Government. Currently training under the aegis of the renowned Prakash Padukone Badminton Academy, Bengaluru, Devika has been pursuing the sport resolutely from her early years. With unswerving support from her school (Bhavan Vidyalaya Chandigarh) and immense encouragement from her parents, Devika has been able to deftly balance badminton and her education.
Senior Principal Mrs. Vineeta Arora congratulated Devika on this incredible feat and conveyed her best wishes to the parents for further achievements in her journey ahead.