Rising to the Top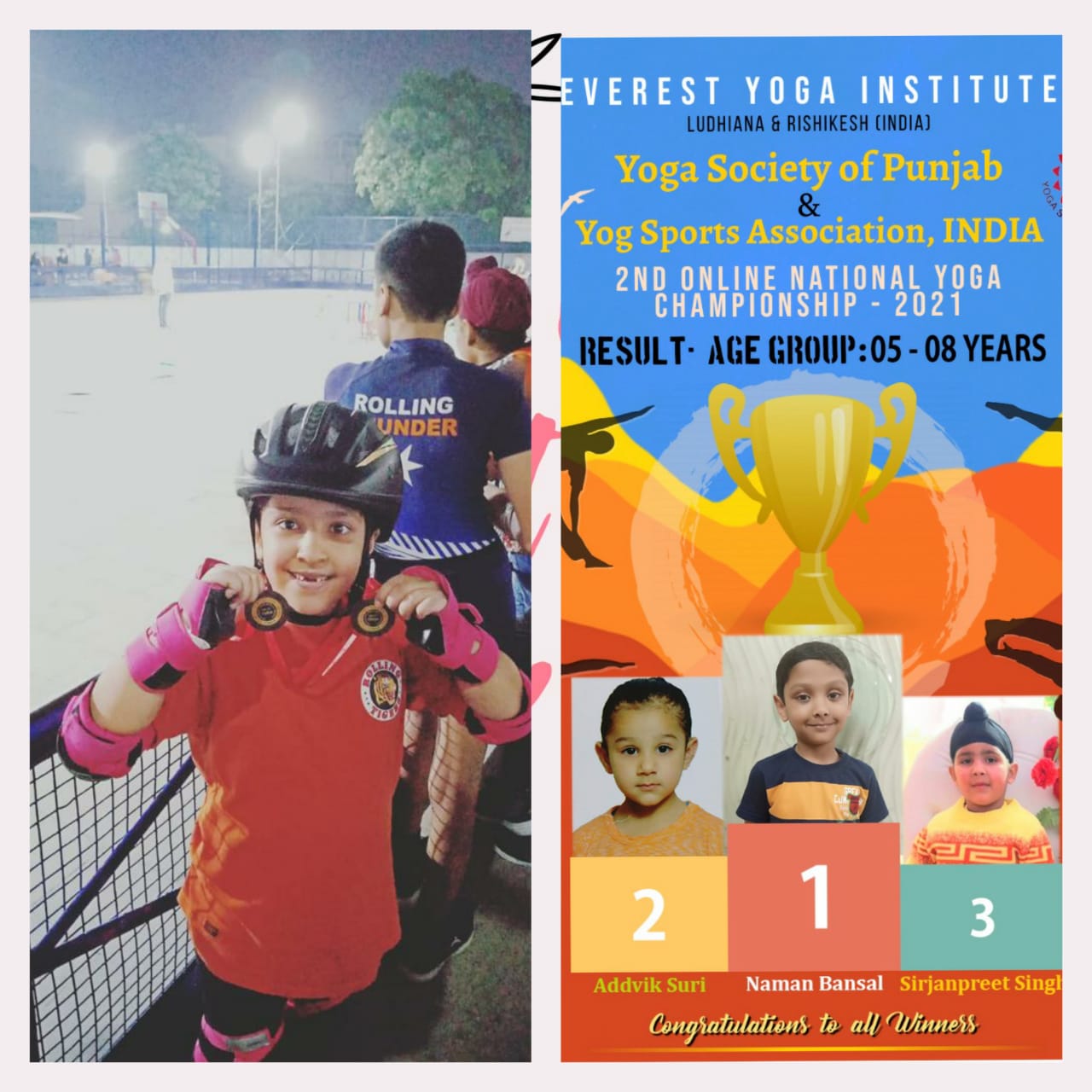 Our budding athletes, Mishika Arora (I A) and Naman Bansal (IC) brought laurels to the institution recently with their determination and grit to supersede all.
Mishka Arora participated in the 27th Panchkula District Roller Skating Championship held at Blue Bird School, Sector 16, Panchkula. She won a bronze medal in both 400 metres & 800 metres.
Naman Bansal bagged the first prize in the 2nd Online National Yoga Sports Championship 2021 organised by Everest Yoga Institute and Yoga Society of Punjab.